A Note from the Owner

Manuhuka
1987 Cape George 36
US Coast Guard Documented, Moored in Sausalito, CA
Manuhuka is a Cape George 36 Cutter with a launch date of 1987 (her hull was molded and building begun in 1983). She is yard finished. This is an important distinction; of the approximately 110 Cape George 36's molded, only about 30 were finished by the craftsmen at Cape George Marine Works (prev: Cecil Lange and Sons).
She has an aluminum mast and boom. Her overall length is 41'6" including her bowsprit and aft hung rudder. 10'6" beam, 5' draft.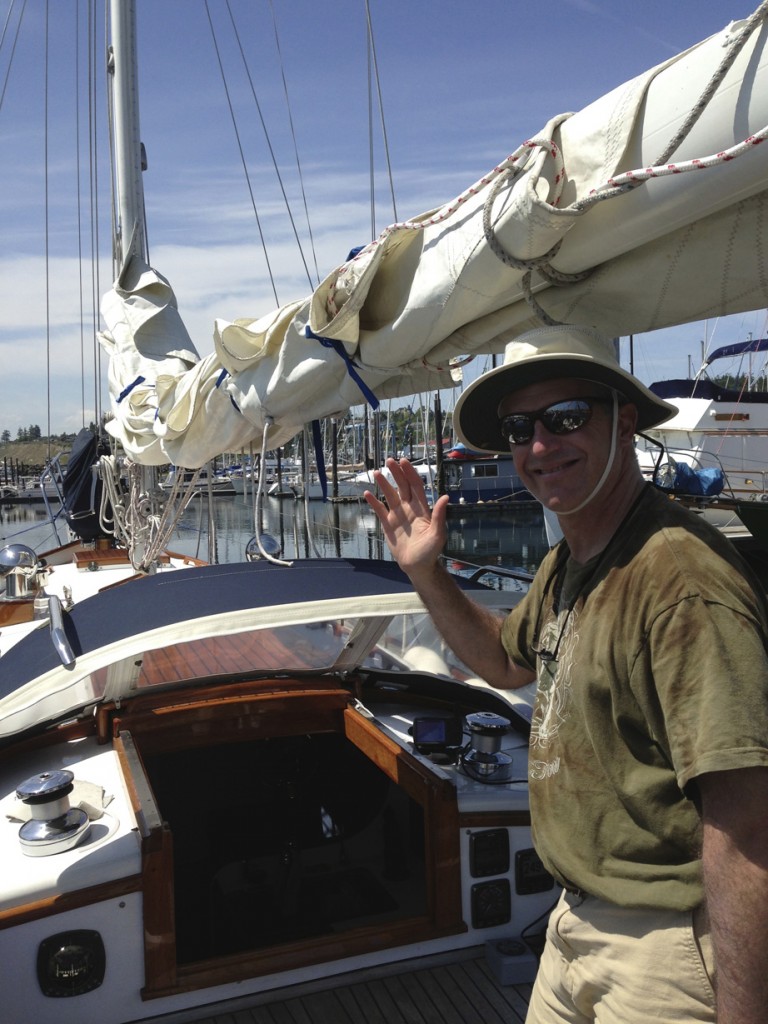 I bought Manuhuka (Maori for Snow Bird) in 2013 from the first owner, who had had her commissioned and built to his specifications. I fell in love with this beautiful Cape George 36, highly regarded as one of the best cruising sailboats, and could see the skill of the builder in her design, layout, and construction, and the love of her owner in her impeccable maintenance.
While I have immensely enjoyed owning and sailing this fine boat, I am not able to continue to use her as I had hoped. I would like to see her in the hands of a new custodian who appreciates her classic design, the extremely high level of craftsmanship in her construction, and has better opportunities to enjoy her.
It is ever so refreshing to own and sail a finely crafted vessel so well designed and built. I get compliments at every marina and anchorage where I stop. Boats of this beauty are not meant for everyone, in fact, there are not enough of these boats to go around. As one of the best custom built, classic design blue water cruising sailboats, the 30 or so yard finished Cape George 36's are very few and far between.
If you are someone who appreciates a classically designed yacht, with exceptionally finely crafted build quality, that can be thoroughly enjoyed day sailing on the San Francisco Bay, or take you comfortably and safely on an extended coastal or blue water cruise anywhere in the world, a Cape George 36 is the boat for you. And once you see Manuhuka you will understand this very special offering, being likely the finest Cape George 36 afloat.
Yard finished by the craftsmen at Cape George Marine Works, incredibly well maintained, properly equipped and also importantly, she has had thoughtful and thorough major refits in 2007 and 2014. Read the full details!
Asking: $159,000.00 USD OBO
Contact: Wylie Elson, wse541@gmail.com